This is a double exposure of two pieces that have hung side by side in every home my parents ever lived in and are, in my mind, inseparable. The print of Picasso's The Old Guitarist was a gift from my mom to my dad back in the 1960s while they were dating. The mandolin sculpture they bought to decorate their first apartment after they married, about a year before I was born. They hung it next to The Old Guitarist above their stereo at an angle that matched the man's guitar.
I had assumed the matching angle of the instruments was coincicence until only recently, after I showed my mom this photo.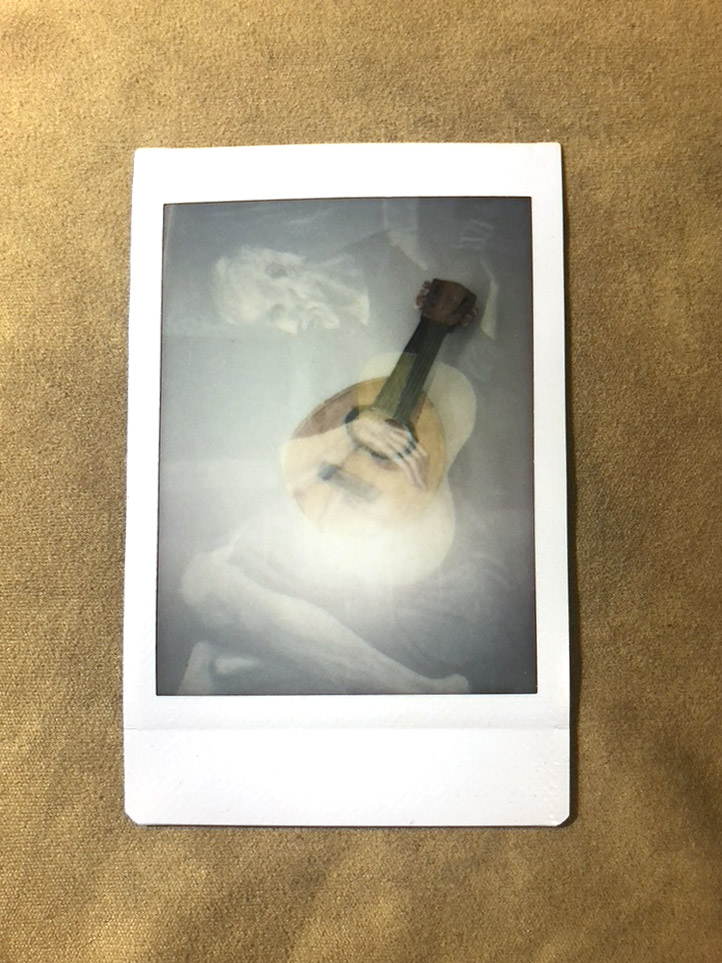 I made eleven attempts at this double exposure before getting it right.  Learning to balance the exposures to blend them evenly took some trial and error, and then there was the matter of not allowing his arm to look as if it's passing through the mandolin.  The twelfth attempt (shown above) looked like what I was seeing in my mind from the start.