In 1973, having become disillusioned with metropolitan life and its relentless consumer pressure to keep up with the Andersons, my parents bought a farm out in the country an hour north of Minneapolis, in Isanti county. I was little then, and for my next forty years, no matter where I lived that patch of land was, ultimately, home.
That ceased in the winter of 2012-13 when it became the property of Rick Schneider, an art professor, musician, and glassmith. Two year later he was also a master distiller and the place known to my entire vast extended family simply as "The Farm" became Isanti Spirits. Isanti; the last county in Minnesota to end prohibition.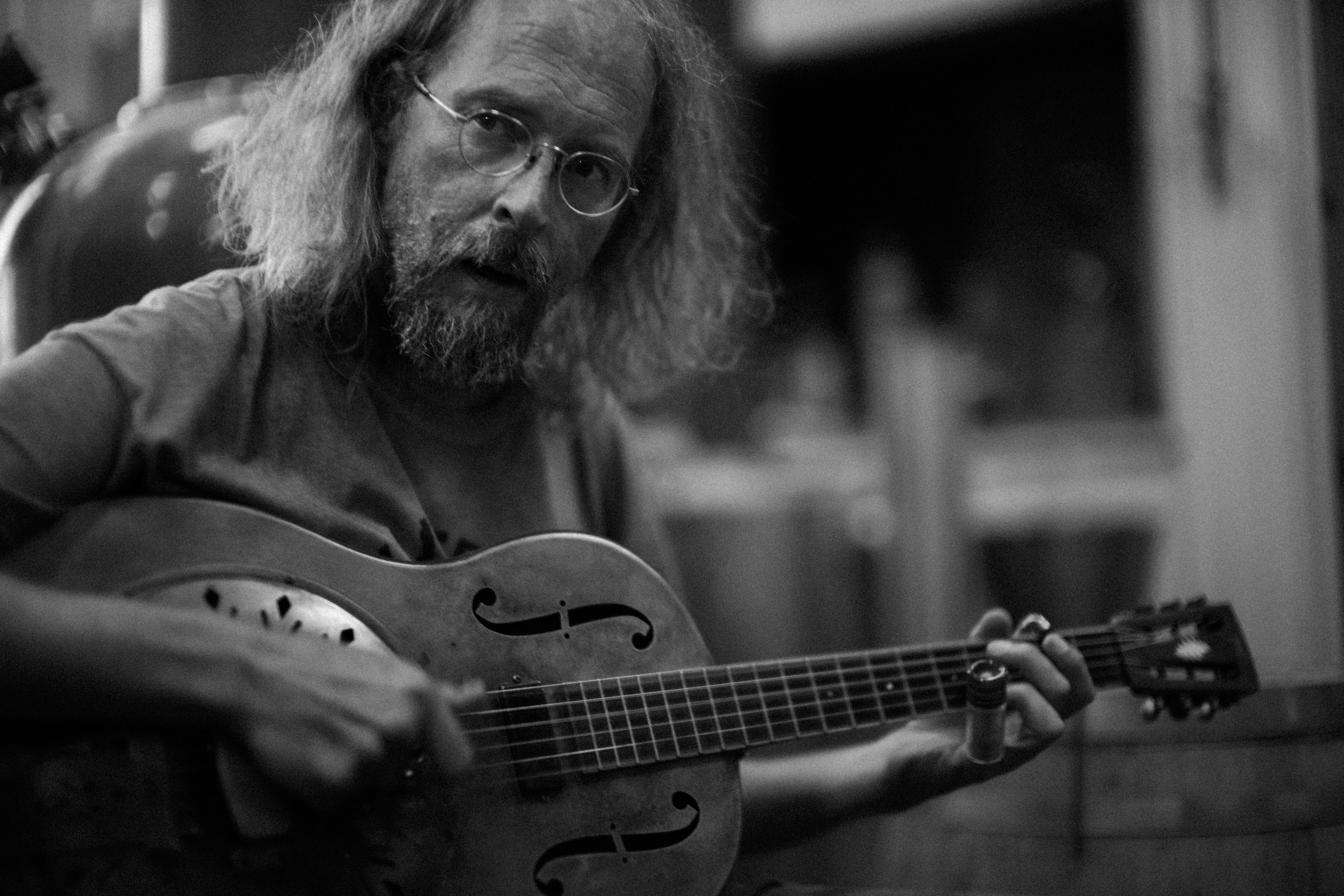 In 2019, Rick added another vocation to the list: concert promoter. Shut Up & Listen is an annual summer concert series that happens on the grounds of Isanti Spirits, usually from the porch – as the front yard is huge (I should know, I push-mowed it a zillion times in the 70s and 80s). Should it rain, the music takes place inside the distillery itself. The shows are intimate and the performances are breathtaking: Charlie Parr, Sarah Morris, Mike Munson, MoeDeLL, Drew Peterson, The Lowest Pair, Adam Kiesling, just to mention only a few.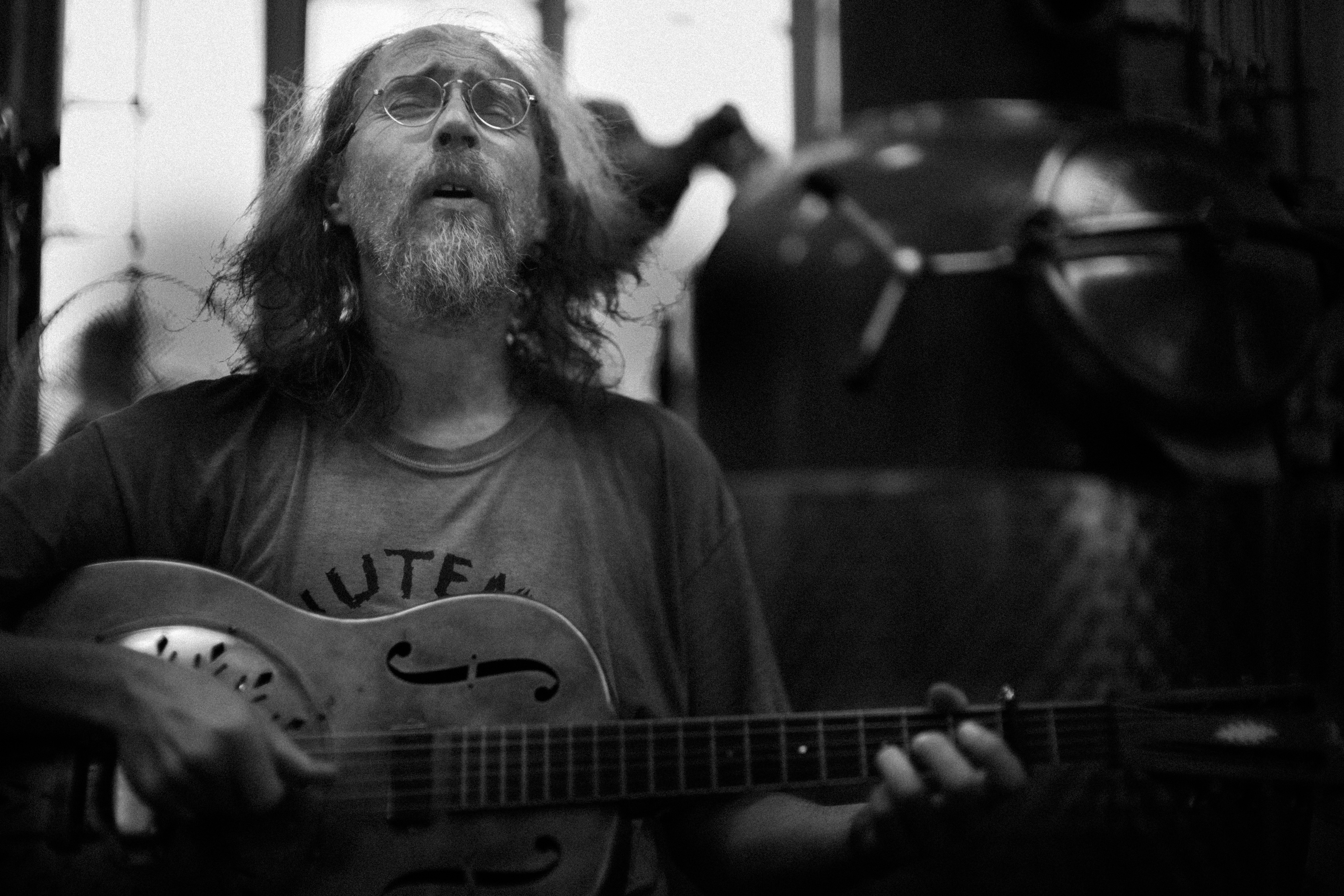 The photos on this page are of Charlie Parr, made in 2019 – SU&L's first summer. When my brother Joshua (who's art astounds) told me Charlie was playing at The Farm, I nabbed myself a ticket within a minute. Charlie's been a subject of my photography since 2005 and never did I imagine I'd get to see him playing at my childhood home; a place I never expected to visit again. I know Charlie to be a compassionate, humble, brilliant musical titan. He, his music, and that place are dear to me.
A year later, in 2020, it became my privilege to photo-document the history and pastoral context of this perennial phenomenon as a volunteer staff photographer, and I will continue to do so for as long as Rick wants my eye on his scene.
If anyone's wondering why I'm doing this with the Monochom, rather than in color, the answer is the same I gave a WCCO TV cameraman at the mass gathering outside the Hennepin County Government Center on the day the jury delivered Derek Chauvin's guilty verdict: "You shoot news in color. History you shoot in black and white."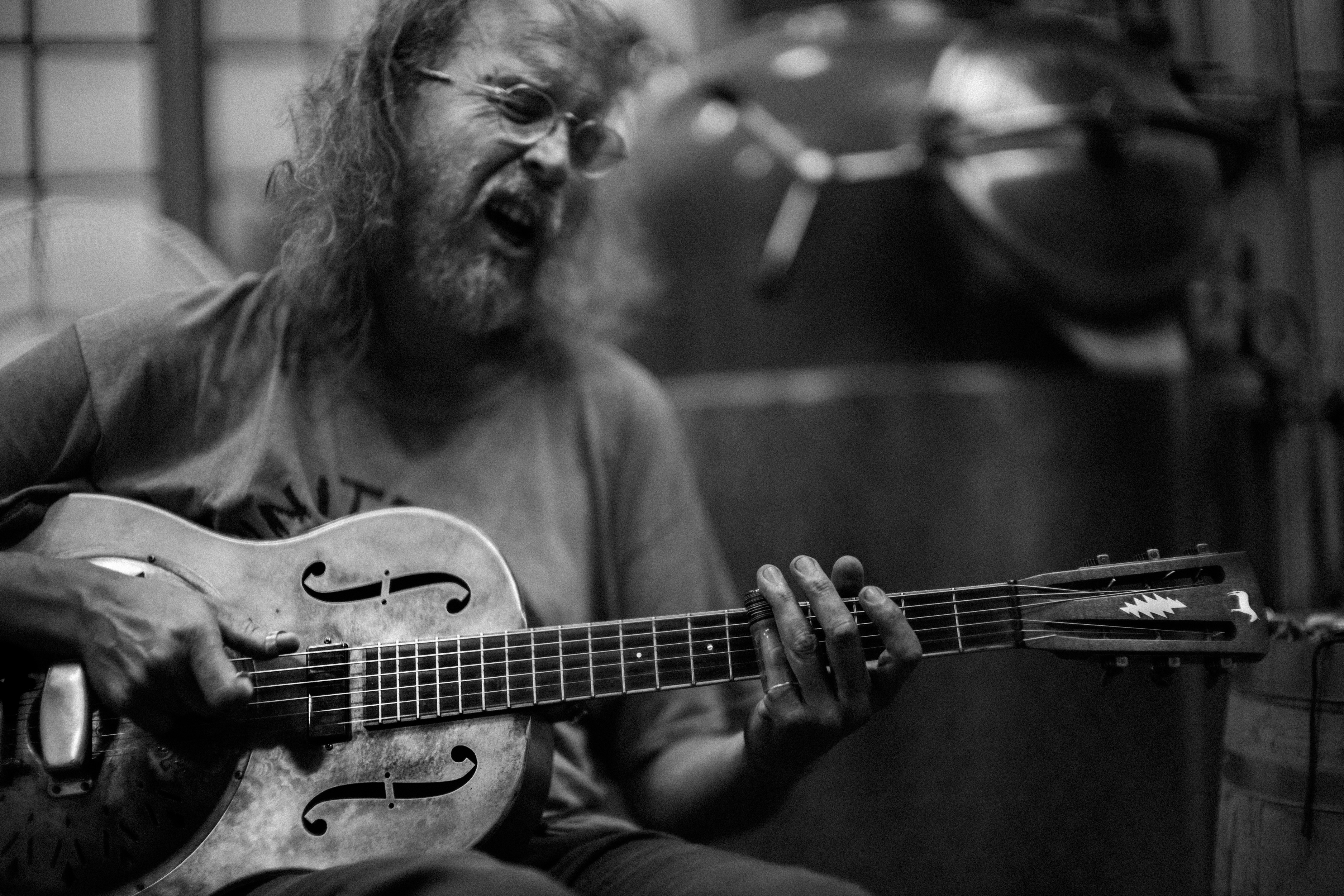 Shut Up & Listen slideshows:
SU&L 2021
Miss Myra and the Moonshiners
The Sarah Morris Trio
David Huckfelt
Mike Munson and Mikkel Beckmen
Charlie Parr
Drew Peterson and MoeDeLL
SU&L 2020
Feeding Leroy & Brady Perl
Mike Munson & Tom Feldman
Sarah Morris & Luke Callen
Drew Peterson & Molly Maher